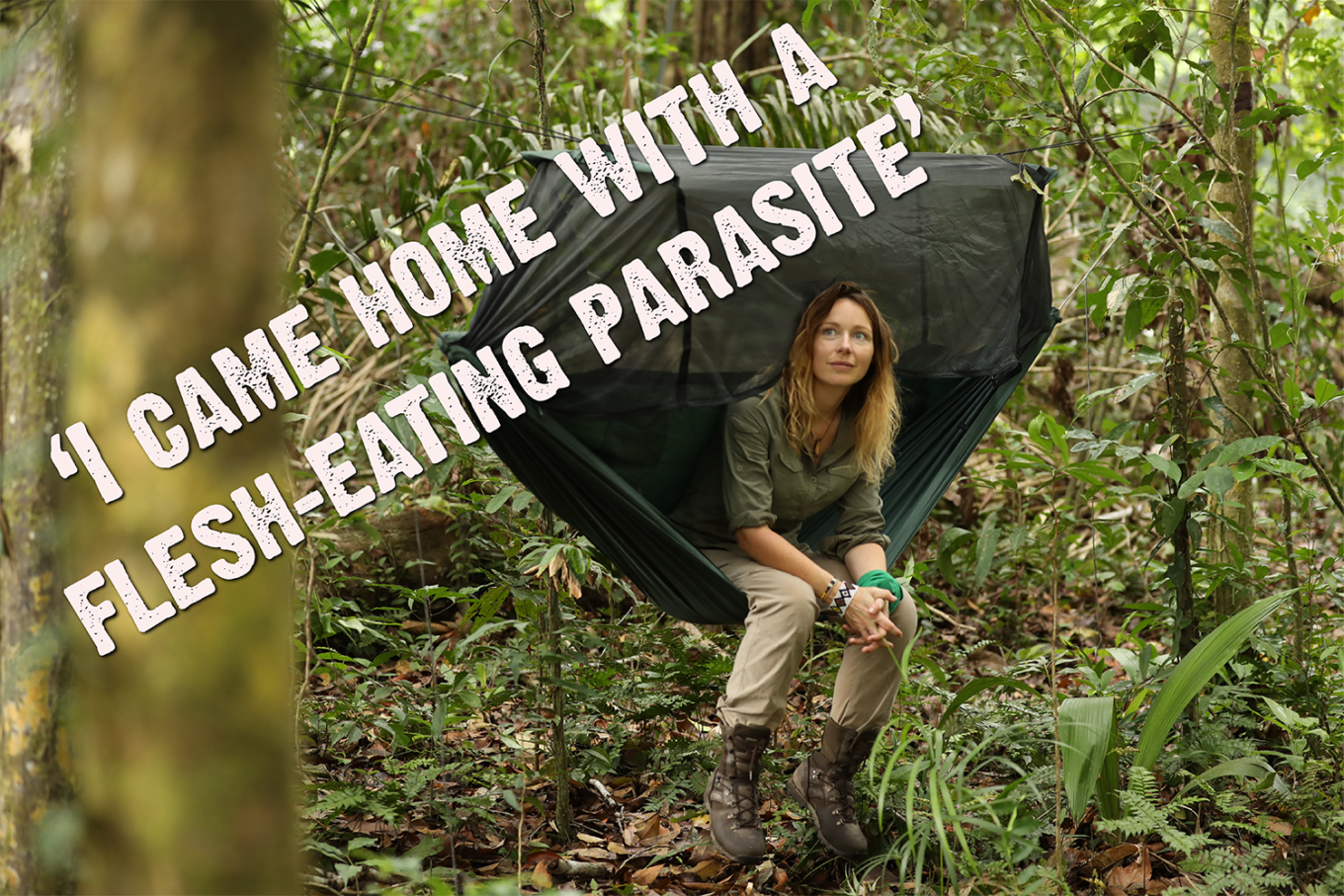 June 13th, 2019
'I came home with a flesh-eating parasite' – how a sand fly bite hospitalised a British adventurer for three weeks.
Pip Stewart overcame dangers such as fast-moving waterfalls, piranhas and jaguars during her kayaking expedition along the Essequibo river in Guyana.
And yet it was a single bite from a tiny sand fly during the trip which resulted in the 34-year-old adventurer being hooked up to an IV in a London hospital 3 months later, suffering with cutaneous leishmaniasis.
So, Bug Off! spoke with Pip to find out more about her battle with this "flesh-eating parasite" carried by sand flies, how it's changed her approach to travel health and inspired her to raise awareness of this neglected tropical disease, and what advice she would give to would-be travellers.
Where were you when you were bitten by a sand fly?
I was in Guyana on a kayaking trip. Our team were paddling the Essequibo River from source to sea – a world first.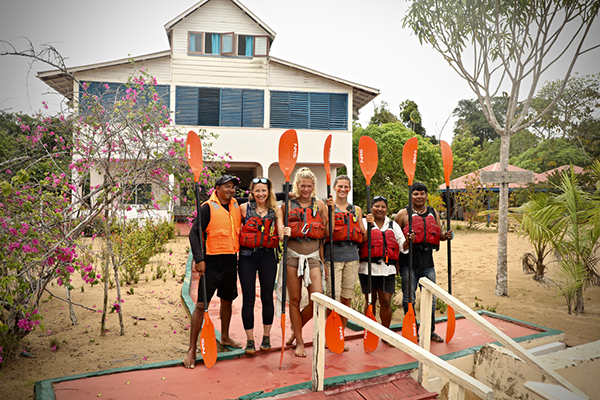 (Credit: Jon Williams)
At what point did you decide to seek medical advice for your bite?
Because we were sleeping in the jungle for two and a half months I was pretty much covered in scratches/bruises/sores for most of the trip. However, a few weeks after coming home there was a still a bite on my neck that hadn't gone away.
It didn't hurt or itch but it kept scabbing over, getting deeper, and was pretty pusy underneath. It was at this point I went to the walk-in clinic at London's Hospital for Tropical Diseases. After a biopsy I was told I had cutaneous leishmaniasis.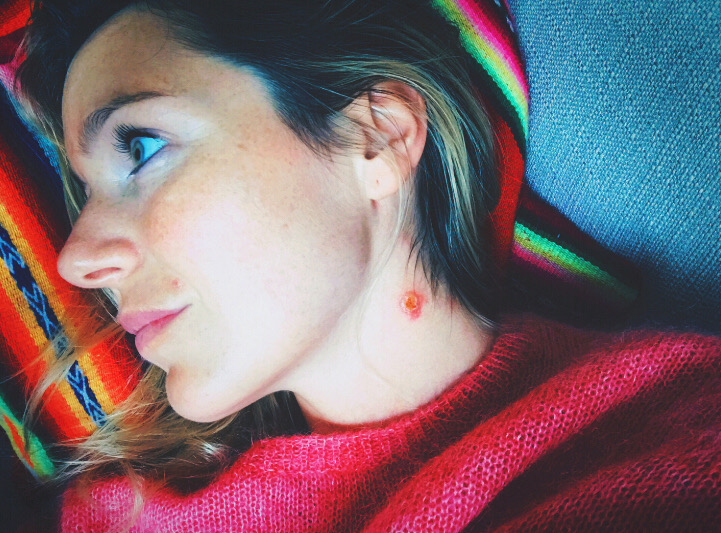 (Credit: Phillippa Stewart)
Had you heard of leishmaniasis before? Were you aware of the risk of sand fly bites prior to your trip?  
We did a very thorough risk assessment for this trip before we set off, so I knew that "a flesh-eating parasite" carried by sandflies was a potential danger. However, I couldn't pronounce leishmaniasis and had no idea how to spell it!
I remember putting up my hammock one night and being surrounded by sandflies and the thought popped into my head – "these are the things that carry a flesh-eating parasite".
What I hadn't realised until I came home however is how nasty leishmaniasis is – or that the most severe form of the disease, visceral leishmaniasis, is the second biggest parasitic killer after malaria and over one billion people around the world are at risk from leishmaniasis in all its forms.
Unfortunately because many of those who get leishmaniasis are poor and located in remote areas historically, there has been little capital incentive to fund and research the diseases and new treatment options. In many ways realising the global scale of the problem was far more shocking than contracting leishmaniasis in the first place!
What was the treatment like to tackle leishmaniasis?
It was brutal to be honest. I was warned that the treatment is aggressive and dated (a form of chemical therapy that dates back to the 1940s).
My heart and liver functions were monitored closely and I was told my veins might react badly too. I spent around an hour to an hour and a half a day on an IV over the course of 3 weeks as the toxic drugs were pumped into my veins.
By the end of the third week I was so achy that I couldn't get out of bed without help. All the while I was reminding myself that I was lucky – I had access to some of the best doctors in the world and was being treated for free.
I messaged my friend Fay back in Guyana to ask how she treated it and she said she put burning cow fat into her lesions to burn the parasite out. I asked if she could go to hospital but she replied that going to hospital would involve being away for 6 weeks – which just isn't possible if you live in a remote area, have kids, or have limited funds.
There is a clear need for treatment options better suited to remote and difficult locations. Global healthcare inequality was far more terrifying than anything I encountered in the jungle.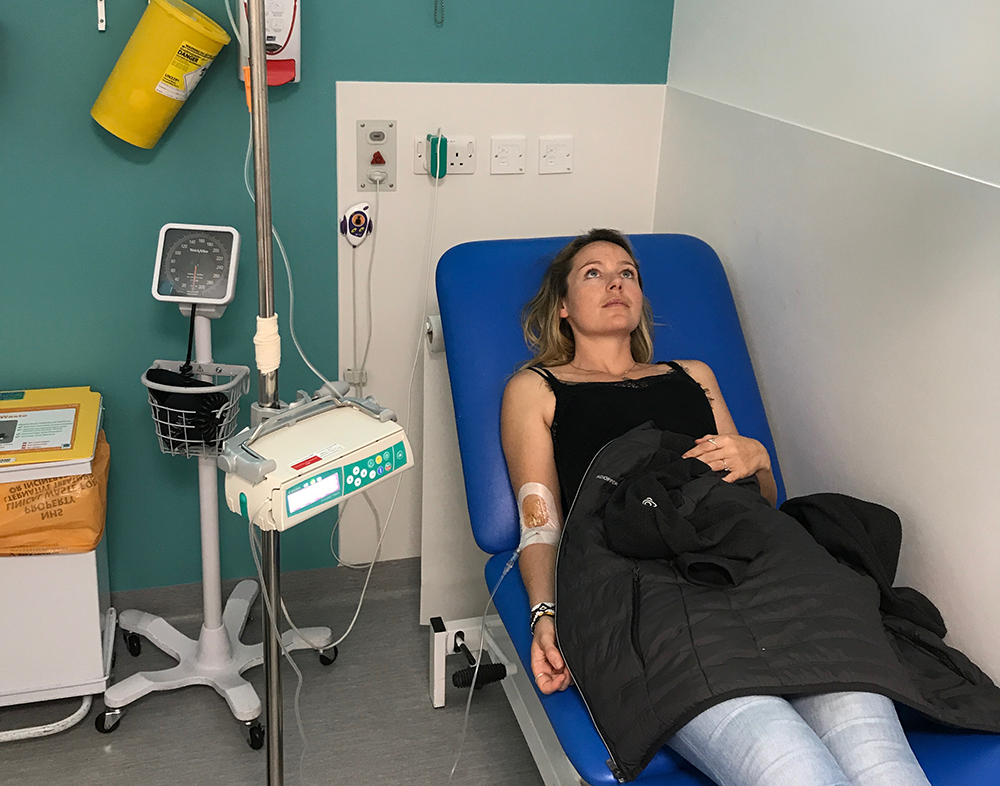 (Credit: Phillippa Stewart)
Has this experience changed how you approach travel health now?
Yes! I've realised that thing that you think won't happen to you just might!
I've always loved adventure travel and like to push my own limits but it wasn't the big potential dangers that got me on this trip – the jaguars, rapids, caiman, waterfalls or the piranha – it was a tiny sandfly.
I was careful on the expedition as well, trying to cover up where possible and I wore Craghoppers NOSI-life clothing (a brand I am an ambassador for) which is infused with insect-repellent. However, there were definitely times where I was a bit lax when it came to covering up or applying insect repellent and clearly this didn't work to my advantage!
I definitely will return to the jungle as I love it, and I wouldn't let my story put you off as it's a magical place, but I will be more careful next time I go. Health is definitely something to be grateful for I am so thankful that we have the NHS.
On the plus side, the experience has given me a real purpose to raise awareness of leishmaniasis as more research and funding is needed for this disease. The parasite got under my skin in more ways than one!
What piece of advice would you give to travellers going away this summer?
Don't let horror stories put you off. The world is an amazing place and travel helps you connect to yourself, others and the natural world around you – just make sure you protect yourself along the way.
To follow Pip Stewart, please go to https://www.instagram.com/pipstewart/